Shonen Knife's 30th Anniversary Party @ The Scala-Sept 11
We proudly supported our labelmates Shonen Knife at The Scala in London with smallgang and slowgun and the show SUPERROCKED thanks to all the bands being on top form and a great Sound guy called Sean Richards (usually works for Boredoms and big bands) plus a huge friendly audience.
……..read more

Ritsuko Shonen Knife's amazing bassist came on stage to watch us and Naoko was watching from the side-which felt kinda magical as I am a big fan of Shonen Knife and was lucky enough to spend the last 3 weeks watching them rock-out each night on their 'Free Time' Tour in Europe.
FU played:
Mayday
Double Negative
Blue Fugue
Come Here
A Love Like Infinity
Schism
All the bands celebrated after the show at the Scala and The Lexington and it was lovely to hang out with everyone but sad to say goodbye to Emi, Ritsuko and Naoko at the end of the night – some of us may have had tears in our eyes!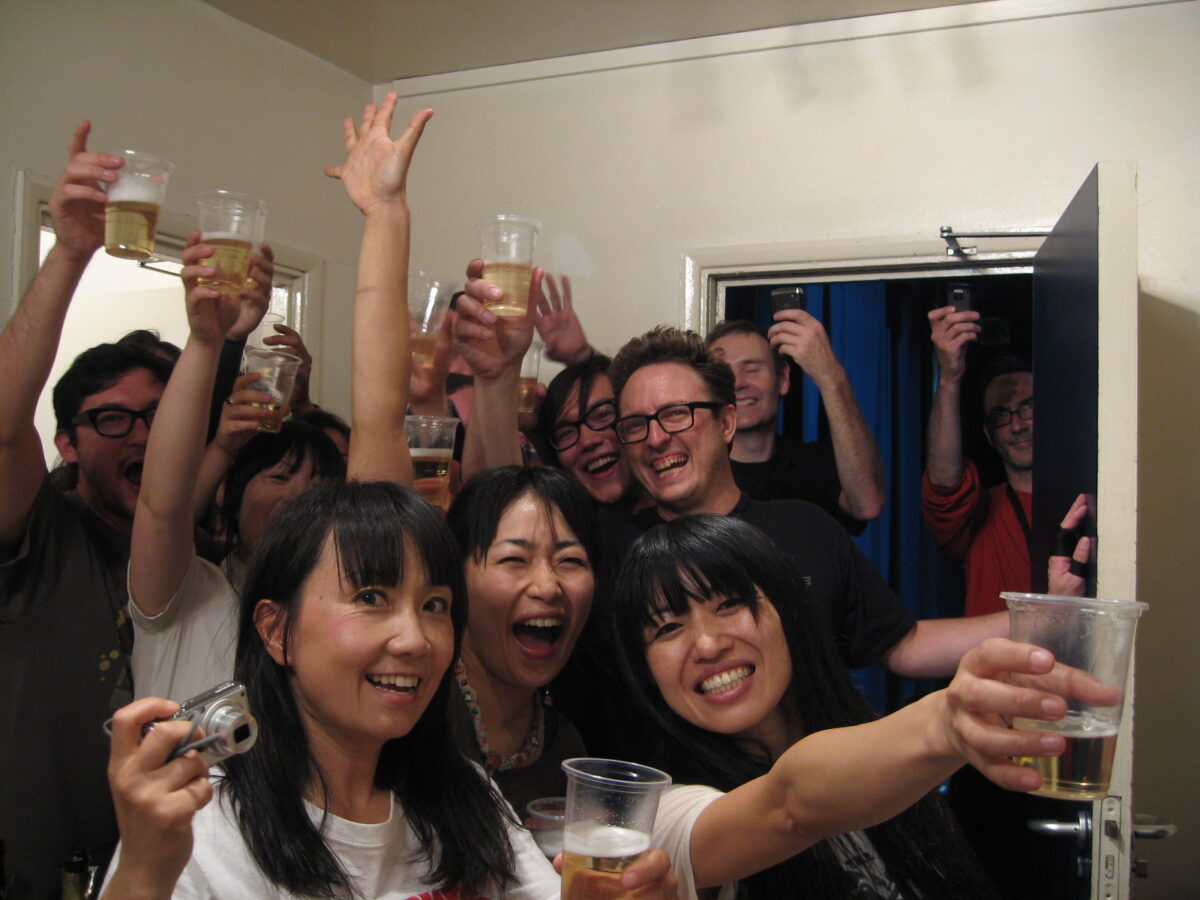 Shonen Knife will be back over next year with a new album and hopefully we will play with them again.
A review with lots of pictures is here at Digital Fix